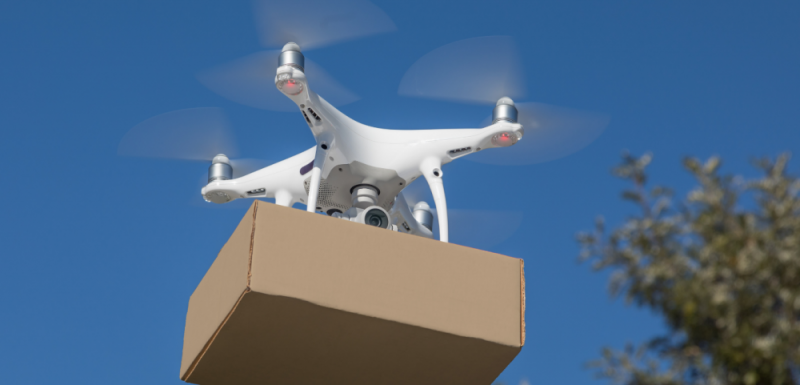 02 Jun

Drones: The Future Of Amazon
Want A Thriving Business? Focus On Drones: The Future Of Amazon!
The Drone industry has snowballed over the past few years. Almost every company is investing heavily in drones for their delivery services. This is to enhance timely deliveries and reduce costs. For instance, Amazon has been trying to test how drone packages would operate and reduce their shipping times. However, actual deliveries through drones are yet to be implemented in Canada. The reasons behind that can be due to concerns about a drone's downsides such as loss of privacy, nuisance, lack of adequate safety measures, etc. Amazon got permission from US authorities to do deliveries last year in the United States.
However, technology is advancing and that cannot change. Given the circumstances of the world, it seems like the opportune time to incorporate drones and to reduce in-person contact during the delivery of supplies. VICTORY UAV Pilot training Canada is a first-rate UAV pilot training institution with professional staff ready to equip you with all the information you need to know before flying and operating a drone.
Why Are Businesses Opting For Drones?
With increased numbers in e-commerce businesses, drones are the easiest way for companies to achieve their delivery goals and outdo their competitors. With every company striving to increase sales and ensure customer contentment, the expectations seem to increase year after year. Despite some individuals opposing its use, drones will be the in-thing for deliveries as technology advances. This will be enhanced by drone pilots who will have undergone UAV pilot training. Here are some benefits that drones are expected to accrue:
Instant Delivery
People want to order items and receive them in the next few minutes. That can only be done through drone deliveries. Drones are the best option for this due to the fact that they have less route restrictions and are less likely to counter obstacles along the way compared to ground delivery. Hence, customers receive their items in their expected timeframes or less.
Decreases Of Shipping & Operation Costs
Drone packages do not have lots of processing requirements. The procedure is computerized, and thus the system does not have many costs to incur. The ARK Investment Management stipulates that most companies might charge as low as $1 for small deliveries. This could include your household daily items and other small packaged goods.
Prompt Returns
Often, businesses are prone to delivering the wrong items, or maybe the customer is unhappy with the product that they have ordered. Drones will make this a non-issue since they will quickly replace the order. Unlike now, when replacements sometimes take weeks to fulfill, the ability for a drone to re-deliver the correct product will be fast, efficient, and convenient. 
Accurate Delivery
Drones have a higher probability of delivering supplies to the correct owner. This is compared to humans who at times fall short by providing items to the wrong recipient. In addition, drones have a higher accuracy rate.
Increased Efficiency, Growing Economy
When delivery work is passed on to drones and efficiency is increased, the economy will benefit. Consumers will benefit from cheaper delivery rates and can direct their cost savings in other directions.  Continued investment in drone technology will benefit other related technology development.  Another benefit is for businesses that depend on regular deliveries; having reliable drone deliveries will help them keep business as usual. 

What You Require For UAV Pilot Training
Delivery through drones is expected to become more common in some years to come and is already being seen in other countries than Canada. Drone deliveries are characterized by productivity, timely deliveries, and increased sales. At the rate that we are transitioning, businesses are already putting measures in place to ensure they are not left behind.
With speculations that drone deliveries are the next step for various logistics companies, businesses alike must be ready for this technological advancement. In this case, if you want to be a drone pilot, it's time to attend the UAV pilot training at VICTORY UAV Pilot Training Canada. Here are some of the training requirements:
Succeed in the first aeronautical knowledge exam

Be at least 14 years of age or older.

Be mentally and physically fit to fly a drone carefully.

Have the ability to read, write, speak and understand English.
Here is the chance to learn with the best and be part of the evolution of the drone delivery world. Learn how to fly a drone and join a career that will be highly competitive in the next few years. Feel free to reach out should you have any queries on UAV pilot training.  Contact VICTORY UAV Pilot Training Canada today. We can't wait for you to join our team!